CAMPHAUSEN ISL. B47. (THE STRICKERS)
Map/Reference Number 1 (LINK)
Camphausen Island, B47, was purchased by my late husband, Ken Stricker, and me in August, 1986. At the time, we were living in Hong Kong and after spending the summer staying with friends and relatives with three teenagers, Susan, Kyle and Elizabeth, we realized we needed our own place. The day before flying back to Hong Kong, Ken saw an ad Don Goulding had placed in the Globe. Later that day Don showed us three places and without any hesitation, we agreed to buy the 5 1/2 acre island on the condition that Don and his son Chris would winterize it. That was the beginning of a long love affair with the island, the Bay and the wonderful people we have met over the years!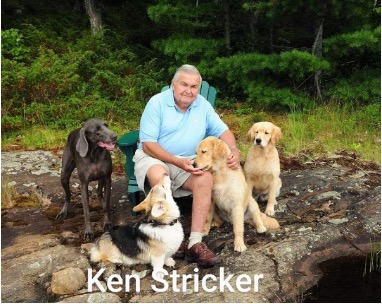 We purchased Camphausen Island from Terry and Gloria Breithaupt. Terry's father, Walter, had purchased the island from his father John Christian Breithaupt's estate. John Christian Breithaupt, who ran a tannery in Penetang purchased the islands, Camphausen, Kitchener, Buller and Roberts from the crown in 1905 for $25. each. The islands were named after generals in the first and second world wars. Walter built the first cottage, often referred to as the green cottage, in 1955. The second cottage was built in 1970 by Terry and Gloria.

Terry built it in two parts in a warehouse in St. Catharines. It was transported up to the island and the two halves were attached. The bunkie on the island was moved from Georgina Island. Mrs. Breithaupt was handicapped and her caregiver, Erma, lived in the bunkie. Later, our Filipino couple, Marcelina and Arturo, occupied it.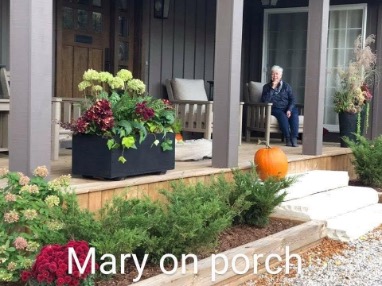 In the beginning, of course, we didn't have cell phones, wifi or television. We had propane lights and lamps that we lit in the evenings. Like most of our neighbours, we still don't have traditional electricity but we do have a large solar system that provides most of the energy needed to run both cottages. And now we have cell phones, wifi and television.
Camphausen has been a wonderful place for our family and friends to gather. We enjoy lots of water activities Including kayaking, sailing, swimming, canoeing and water skiing. We often have picnics at O'Donnell Point and the Western islands with friends and cottage neighbours. We spend many hours playing euchre and marbles and working on jigsaw and crossword puzzles. Over the years, we have shared stories of ghosts, rattlesnake and bear encounters, and strangers needing a safe haven for a night or few hours. Ken had a rule that there were to be no open outdoor fires on the island. Fire has always been a big fear and we keep fire extinguishers and a fire pump handy.
Ken and I were happy when our children married people who also loved the Bay. Susan's husband, Gord, had spent his summers at their family cottage in Killarney. Kyle worked for Massasauga Provincial Park, Iron City and Moon River Marina while he was at high school and university and met his wife, Bryce, during the summer of 1993. Bryce's family, the Crawfords, are long time members at Iron City Fishing Club. Bryce and Kyle's wedding was the first to take place there. Steve, Elizabeth's husband, has enjoyed cottage country for many years too. We have welcomed seven grandchildren since 2000. Most of them came to the cottages when they were just a few weeks or months old and I am sure some of their favourite childhood memories will have occurred there. Our grandsons have all spent summers at Camp Hurontario as campers and counsellors. Crawford, Kyle and Bryce's son worked in the kitchen at Iron City and Mary, Susan and Gord's daughter, worked at LeBlanc's at Sans Souci pumping gas and scooping ice cream this past summer.
Several dogs have enjoyed the freedom of the island during the summers. Ken and I have had Welsh corgis, Susan and Elizabeth's families have had golden retrievers and Kyle's family has had a black lab and now a Weimaraner.
We have tried to maintain and make improvements over the years as the high winds and harsh winters cause considerable damage. In 2000, we hired Moon Island Construction to build a floating airplane hangar/ boat house for the small Maule plane Ken had at the time. This was one of the first floating structures that Chris Goulding had designed and constructed in the area. Over the years, Chris has done most of the additions and work on the island. He built a large workshop in 1987, an addition to the main cottage in 1985 and a complete renovation to the green cottage in 2016. He is a perfectionist so we were always happy with the quality of his work.
Sadly, in July 2017, Ken suffered a stroke at the island and died a few hours later. We miss him terribly and remember all the good times we shared. Life goes on, however, and I am sure that my children and grandchildren will always stay connected to the Bay.