Craven Island B69 – (The Gilles)
MAP/REFERENCE #7 (LINK)
Compiled by Barbara Sargeant– Please note, some of this information is from personal memories, some from these books, and some from Lucile Gilles' family.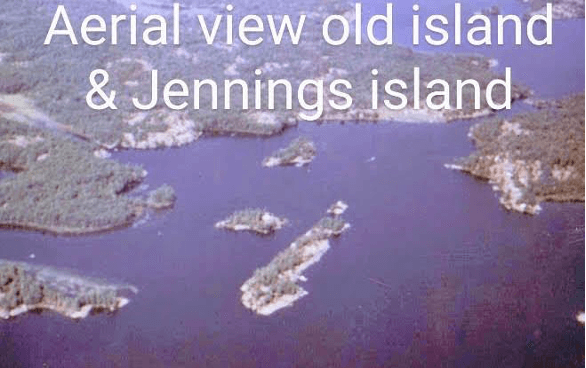 Dr. Jane Wells Craven lived in Pittsburgh Pennsylvania. She came up to the Iron City Fishing Club. While there she discovered Island B69. She purchased it in 1912. She built a cottage on it and called it Dilkusha@ meaning Healing Winds. In 1920 she sold the island to Martha and William Breithaupt (Tim's grandparents) who had got to know the area by visiting their relatives at the Rose Point Hotel on Georgina Island.
In 1983 Lucile took over their interest in the island from her siblings. In 1994, Lucile Gille deeded her interest to some of the five surviving children who are the current owners of the island.While she lived here, Lucille built the two bedroom cottage behind the main cottage. Lucile just stopped coming up to the island at the age of 98. (For more on the Gilles read the notes from her family.)
Judge Pollock's daughter was Lucile Pollock. She was born in 1889 and first came up to the Island of Delight B61 with her father Judge Pollock in 1898 when she was 9 years old. Lucile married Frank H. Jennings of Kansas City in 1941. Frank and Lucile Jennings bought Island B69 from Martha after the death of Martha's husband William Henry Breithaupt. The Jennings had a daughter Lucile Jennings (Gille) and a son John Jennings and another daughter Laura. Lucile Pollock Jennings continued to visit the island until her death in 1998 at the age of 98. In 1952 on the death of their father Lucile and John and Laura inherited the island. Lucile married Warren Gille. They had 6 children —-Francis ,(who married Mike) Warren jr., Margaret Louise (who married Tom), Rachel Anne , Judith Lucile and Brian. On the death of Warren Sr.
THE GILLE FAMILY WRITES AS FOLLOWS: